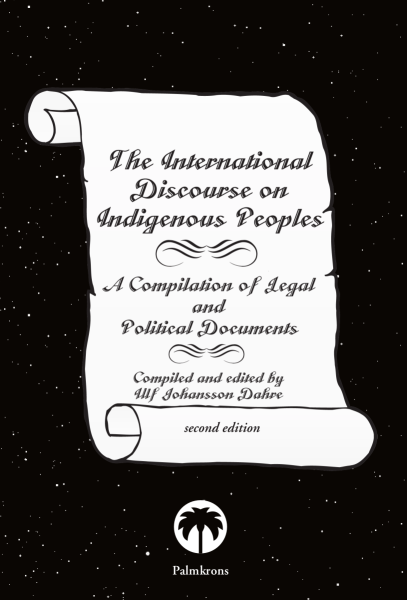 The International Discourse on Indigenous People
Indigenous peoples has been a topic for international legal and political debate during more than 500 years. This debate has concerned different issues about how to define them in relation toEuropean states, to missionary agendas, and to current debates on human rights.
This book is a compilation of original international documents concerning indigenous peoples. The documents cover a period from 1455 to 2016. The documents reflects an international discourse filled with anxiety, colonialism, racism and atrocities until recent times.
The documents has been compiled mainly for two reasons: firstly, to serve as a primary documentary resource on the ideas concerning indigenous peoples in historical and contemporary thinking and representation, and, secondly, to provide a convenient general reference for anyone interested in historical and contemporary issues concerning indigenous peoples.
In trying to serve these two purposes the compilation contains the following:
mainly international documents, that is instruments, reports, legal cases, proclamations declarations with multilateral international political and legal implications;
included are also some documents adopted by indigenous peoples themselves and by international organizations;
general international conventions that are also relevant to indigenous peoples, like the international human rights standards developed after 1945, have been omitted;
all documents are presented in chronological order; and
a chronological chart serves the purpose of giving an outlook to specific national policies and development regarding indigenous peoples. The chronology may serve as an easily accessible illustration of the history and development of ideas and policies concerning indigenous peoples.
Mer information
| | |
| --- | --- |
| Författare | Ulf Johansson Dahre |
| Språk | Engelska |
| Sidor | 562 |
| ISBN | 9789188785107 |